Software Productivity Strategists, Inc. (SPS) builds industry solutions leveraging AI and Cloud. As an enterprise-class innovator and solution creator with expertise across all phases of product design, development, deployment, security, operations, monitoring, and support, we have been helping our clients build, deploy and secure applications. Our development, quality, cybersecurity, training, operations, monitoring, and support teams work in tandem to create high-performance, secure, reliable, scalable, and manageable systems.
Our primary differentiator is our ability to integrate AI Development, Cloud/Infrastructure Services, Cybersecurity, Learning/Training, and Event Management into today's solutions. Internally, we leverage our own skillsets to build award-winning productivity tools that we use to enhance our development solutions.
We have an award-winning team that includes IBM-certified inventors and champions who have won multiple worldwide competitions.  
We have a team of over seventy-five cybersecurity engineers, cloud deployment specialists, data science and AI professionals, natural language specialists, web and mobile developers, quality testers, planners, engineers, systems administrators, operators, and managers.
We are a multinational professional services organization that was created to meet our clients' needs in an ever-evolving IT environment.  Founded in 1993, SPS began as a software engineering firm, providing Computer-Aided Software Engineering (CASE) consulting to Federal and commercial clients including NASA, IRS, SSA, TRW, and Westinghouse; building a software development life-cycle optimization model for SEI, and delivering training courses for Hewlett-Packard. As the industry began to take its first steps into the Internet, SPS recognized the criticality of cybersecurity.  By the late 1990s, SPS extended its enterprise management expertise to internet security and web infrastructure design, developing and delivering training courses on internet security and web infrastructure design to consultants and clients worldwide.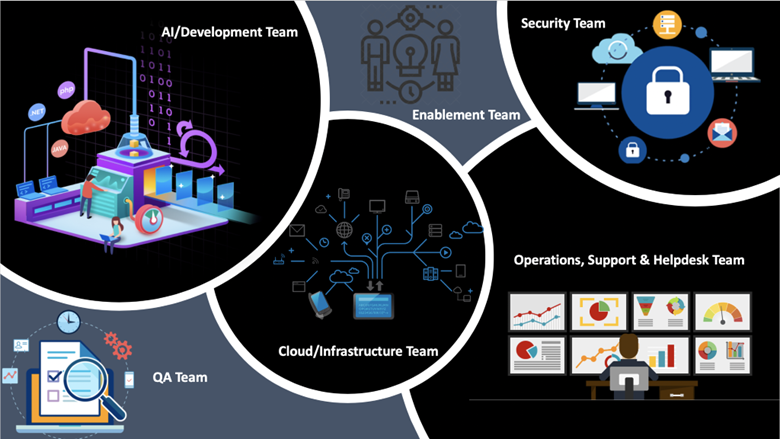 Capabilities
SPS currently has seventy-five employees. Of these sixty-one are Technical Professionals. Over 50% of these have college degrees in technology fields. The teams break out as follows:
AI Development – 22 Technical Professionals
SPS AI Application Development Group has been helping customers in developing multi-platform applications. Our clients range from early-stage, entrepreneurial ventures who need creative and innovative solutions built within early-stage budgets to mission-critical production applications for multinational enterprises. The team has expertise in Predictive and Prescriptive Analytics, Natural Language Processing and Chatbot Development, Image Processing, and IoT-based Applications.
      The Security Team – 19 Technical Professionals
The SPS Security Team is the most senior group within SPS, with an average of over 12 years of experience in the industry. The Security team is balanced with both on- and offshore resources that can provide a significant number of security functions on a 24x7 schedule at a significant cost advantage to an organization based entirely in the United States.
The team assists clients in securing their overall infrastructure while also mitigating threats and providing secure access. Services include Cyber Security Management Services, Managed Security Services, IBM Implementation, Keysight/Ixia Support Services, and Cyber Range Training.
Cloud/Infrastructure – 9 Technical Professionals
Our certified cloud experts assist clients in incorporating specific cloud technology into their network infrastructure. Services include Cloud Architecture Services, Cloud Deployment, and Cloud Operations Services, including an array of VMware solutions on the cloud. The Cloud/Infrastructure team often works in tandem with the Security and AI/Development teams to address client requirements. The three teams recently worked as a single face to the client to deploy a series of time-critical applications onto an HA environment for a large multinational corporation. The SPS group architected, tested, and deployed a solution with virtually no interruption to the client's operation.
Learning & Event Management – 11 Technical Professionals
For the past two decades, our certified instructors have been providing virtual-led and self-paced courses, according to the n